Aston Martin DBX will be a huge success
Let's make no bones about it: Aston Martin is struggling. Slipping share values and cooler than expected demand for its cars meant 2019 was almost a year to forget. Almost, but not quite, because it also gave us a first glimpse of its long-awaited DBX SUV, the car that will start to reverse the company's decline.
Why? Well, the obvious point is that it's an SUV, and a premium one at that. Despite ever-louder calls for reduced emissions and greater social responsibility, the inexorable rise of the off-roader shows no signs of slowing. Then there's the way the DBX looks, which is really rather good, both inside and out.
Yet perhaps most controversially the DBX will flourish because it'll be a blast to drive: there's that glorious AMG engine, decent visibility that allows you to easily place the car's extremities, four-wheel drive and a Matt Becker-honed chassis. It'll also be the fastest Aston point to point on give-and-take roads. Crucially, its practicality and comfort will allow you to use it all day every day, not just high days and holidays.
No, SUVs are not the answer, but the talented and handsome DBX will still out-sell all of Aston's other models combined, and the revenue generated will be poured into the cars we really, really want.
Ford's Mustang Mach-E will be a very good EV – but Mustang fans will still grumble
The Ford Mustang Mach-E's name has caused a bit of a stir: fans of the Mustang muscle car have started petitions in a bid to get the firm to change it.
They may be disappointed by the Mach-E, but we reckon those seeking a good electric SUV won't be: early indications suggest it's likely to be a credible contender in its class. We're also intrigued by the prospect of the GT version, which promises to bring a genuine performance edge. It won't appease a minority of Mustang fans, but it should show Ford can do electric right.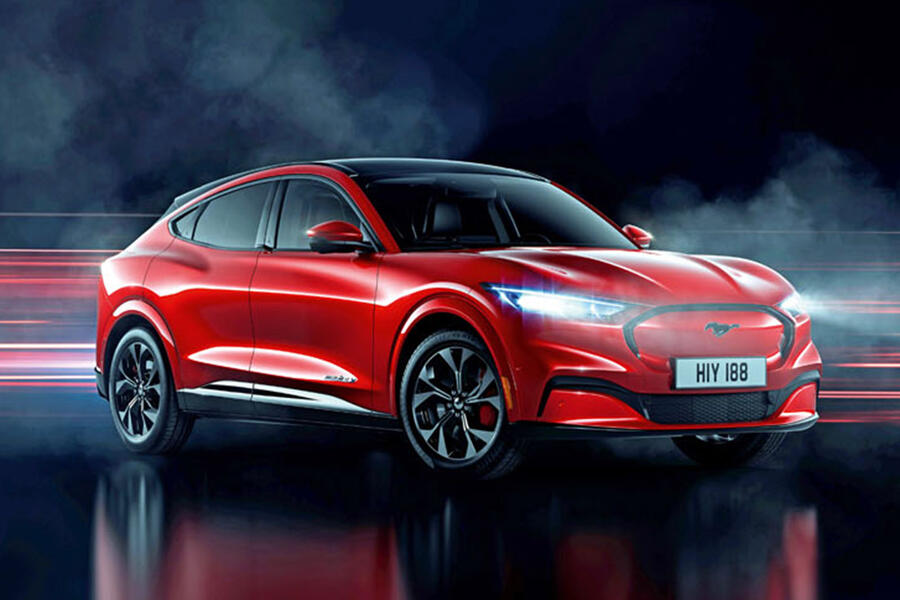 Source: AutoCar.co.uk