9. When Brands Hatch was first used, cars and bikes raced around the circuit anti-clockwise.
10. The Marathon De La Route was the world's longest motor race and was held at the Nürburgring between 1965 and 1971. In 1967 it was won by a Porsche 911 driven by Vic Elford (among others), his winning margin over the second placed car being just short of 1000km.
11. Alan Stacey became a works Lotus F1 racing driver despite having an artificial lower right leg and having to use a twist grip motorcycle throttle. He was killed at the 1960 Belgian Grand Prix, some say after being hit in the face by a bird.
12. The knob on the gear lever of a Porsche 917 is made from balsa wood and its ignition key drilled, both to save weight.
13. Drivers who have won the Monaco Grand Prix and Le Mans 24 Hours? Tazio Nuvolari, Maurice Trintignant, Bruce McLaren and Fernando Alonso.
14. Drivers who have won the Indianapolis 500 and Monaco Grand Prix? Just one – Juan Pablo Montoya.
15. What about drivers who have won Le Mans and the Indianapolis 500? Again, just one – AJ Foyt. 
16. And finally, the only driver to have won the Indy 500, Monaco GP and Le Mans? The legendary Graham Hill.
Extant brands owned by General Motors
1. Cadillac
2. Chevrolet
3. Buick
4. GMC
5. Holden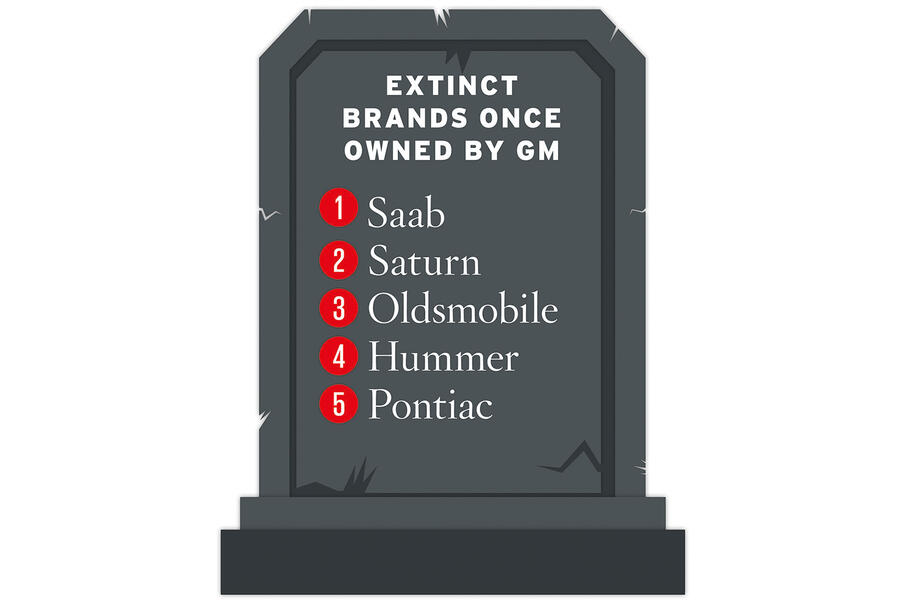 Automotive urban myth
Duncan Hamilton drove while drunk to win Le Mans in 1953
Source: AutoCar.co.uk