11 – What was unusual about the Ferrari 166S in which Clemente Biondetti contested the 1950 Italian Grand Prix?
12 – What was unusual about the Kurtis Kraft that took pole position for the 1952 Indianapolis 500?
13 – Which car manufacturer also makes condiment dispensers?
14 – Which man was known as 'the hyphen in Rolls-Royce'?
15 – What is the only car manufacturer selling cars in the UK whose name begins with a double letter?
16 – Who was the only woman to finish in the points in a world championship grand prix?
17 – Who was the first person to win a race in a car using disc brakes?
18 – What and where was the world's first purpose-built race track?
19 – Which is the world's oldest motorsport facility to have been in continual use?
20 – What role in the James Bond film The Living Daylights did then Aston Martin chairman Victor Gauntlett turn down?
21 – What is the unique claim to fame of Louis Chiron, after whom the Bugatti Chiron is named?
22 – Why in 1964 did Porsche change the name of its new sports car from 901 to 911 after just 82 had been built?
23 – What was unusual about Eddie Hall's participation at the Le Mans 24 Hours in 1950?
24 – What four companies do the four rings of Audi represent?
25 – What was unusual about the door bins of the Lancia Stratos?
26 – Where are the interior door handles of a McLaren Senna located?
27 – Who was the first person to travel at greater than 400, 500 and 600mph and where did he do it?
28 – What was unusual about Vittorio Brambilla's victory in the 1975 Austrian Grand Prix?
29 – Which was the last grand prix not won by one of Mercedes-Benz, Ferrari or Red Bull?
30 – Which was the first production road car to use monocoque construction?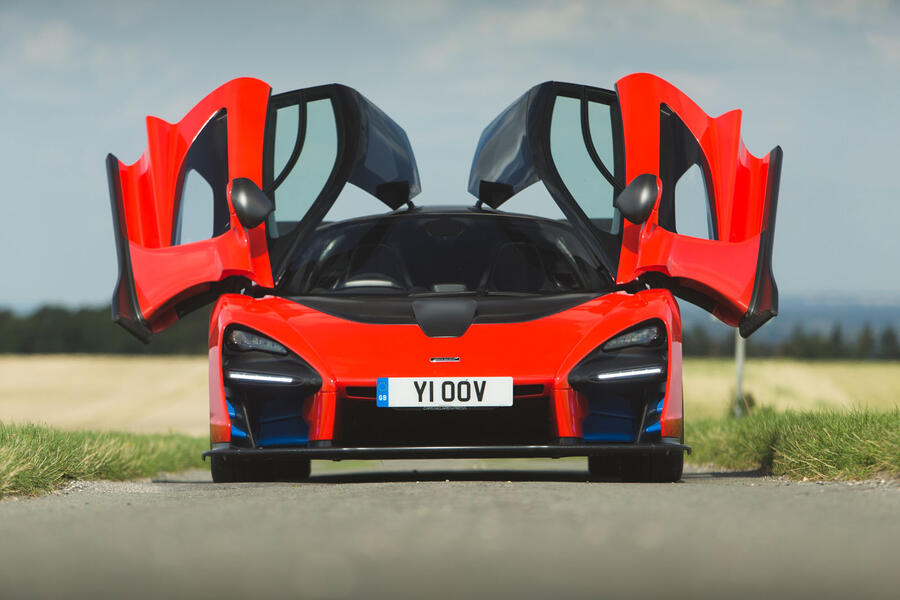 Source: AutoCar.co.uk